Sensing the change
Tough and reliable (SIL) switches & transmitters
For hazardous areas
Flameproof (ex d) & intrinsically safe (ex ia) instruments
Made in Britain
Approved across the world for tough & critical operations
For challenging applications
Where reliability and safety cannot be compromised
UK designer & manufacturer of switches and transmitters
We design and build some of the toughest and most reliable switches and transmitters in the world.
Critical operations depend on our weatherproof, flameproof (Ex db) or intrinsically safe (Ex i) products for monitoring pressure, temperature, level and more.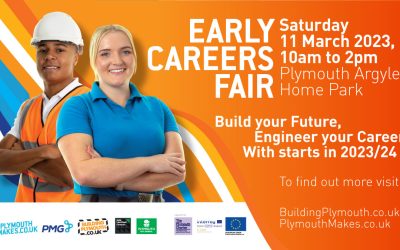 Pyropress is excited to be participating in the Early Careers Fair in Plymouth on March 11th, 2023. This is an excellent opportunity for us to showcase our products, engage with potential employees and provide insights into the industry. As a manufacturer of flameproof (ex d), intrinsically safe (ex ia) and industrial switches, transmitters, and valves, Pyropress is constantly on the lookout for talented individuals interested in pursuing a career in the manufacturing and engineering industry.
read more