OEMs, systems installers and integrators need reliable, robust and appropriately certified components for their systems and projects. Pyropress provides a wide range of switches, transmitters and valves with numerous different options to suit all types of hazardous...
Pyroban, Pyropress, Ex-tech Signalling and Ex-tech Solution will exhibit side by side at this year's ADIPEC in Abu Dhabi, 2 – 5 October, on stand 9470.
read more
Steve Noakes has been appointed as Managing Director of Pioneer Safety Group (PSG), a worldwide leader dedicated to industrial safety solutions including explosion protection for hazardous areas. The Group comprises Pyroban, Pyropress, Euro Access, and the recently acquired Ex-tech Signalling and Ex-tech Solution.
read more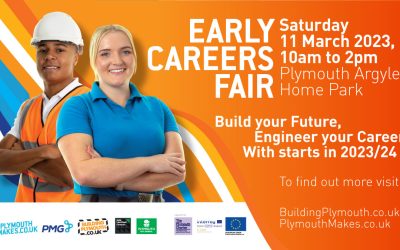 Pyropress is excited to be participating in the Early Careers Fair in Plymouth on March 11th, 2023. This is an excellent opportunity for us to showcase our products, engage with potential employees and provide insights into the industry. As a manufacturer of flameproof (ex d), intrinsically safe (ex ia) and industrial switches, transmitters, and valves, Pyropress is constantly on the lookout for talented individuals interested in pursuing a career in the manufacturing and engineering industry.
read more