OEMs, systems installers and integrators need reliable, robust and appropriately certified components for their systems and projects. Pyropress provides a wide range of switches, transmitters and valves with numerous different options to suit all types of hazardous...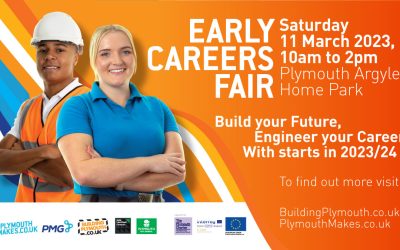 Pyropress is excited to be participating in the Early Careers Fair in Plymouth on March 11th, 2023. This is an excellent opportunity for us to showcase our products, engage with potential employees and provide insights into the industry. As a manufacturer of flameproof (ex d), intrinsically safe (ex ia) and industrial switches, transmitters, and valves, Pyropress is constantly on the lookout for talented individuals interested in pursuing a career in the manufacturing and engineering industry.
read more
Like much of the world, the team at Pyropress in Plymouth, has been moved by the recent events in Ukraine, so the team decided to take action, with a collection to support the people affected.
read more
With near-zero greenhouse gas emissions, hydrogen generates electrical power but emits only water vapour and warm air. That's why this power source has fuelled a growing market in stationary and transportation sectors over the last few years with start-ups entering the market.
read more